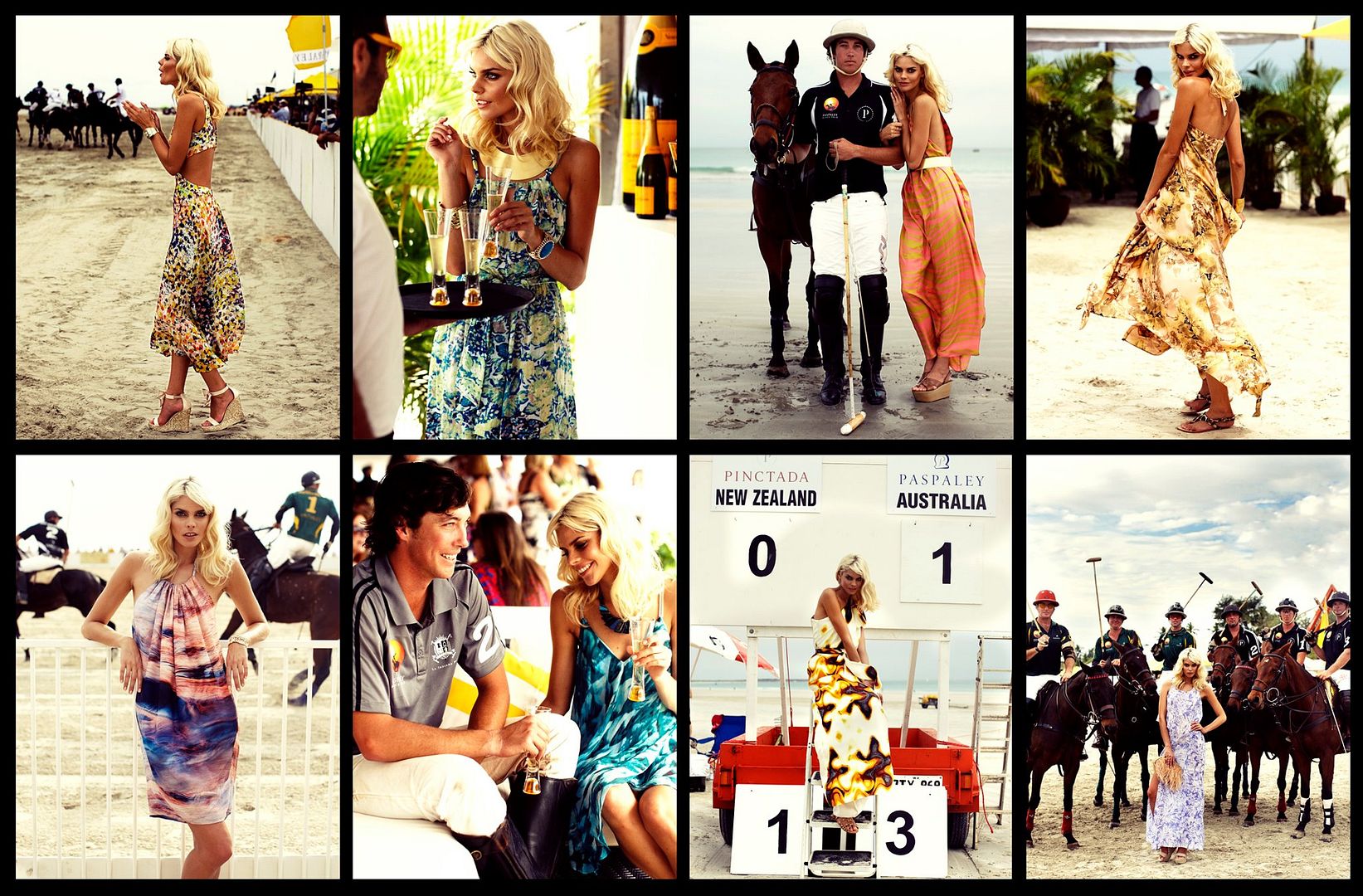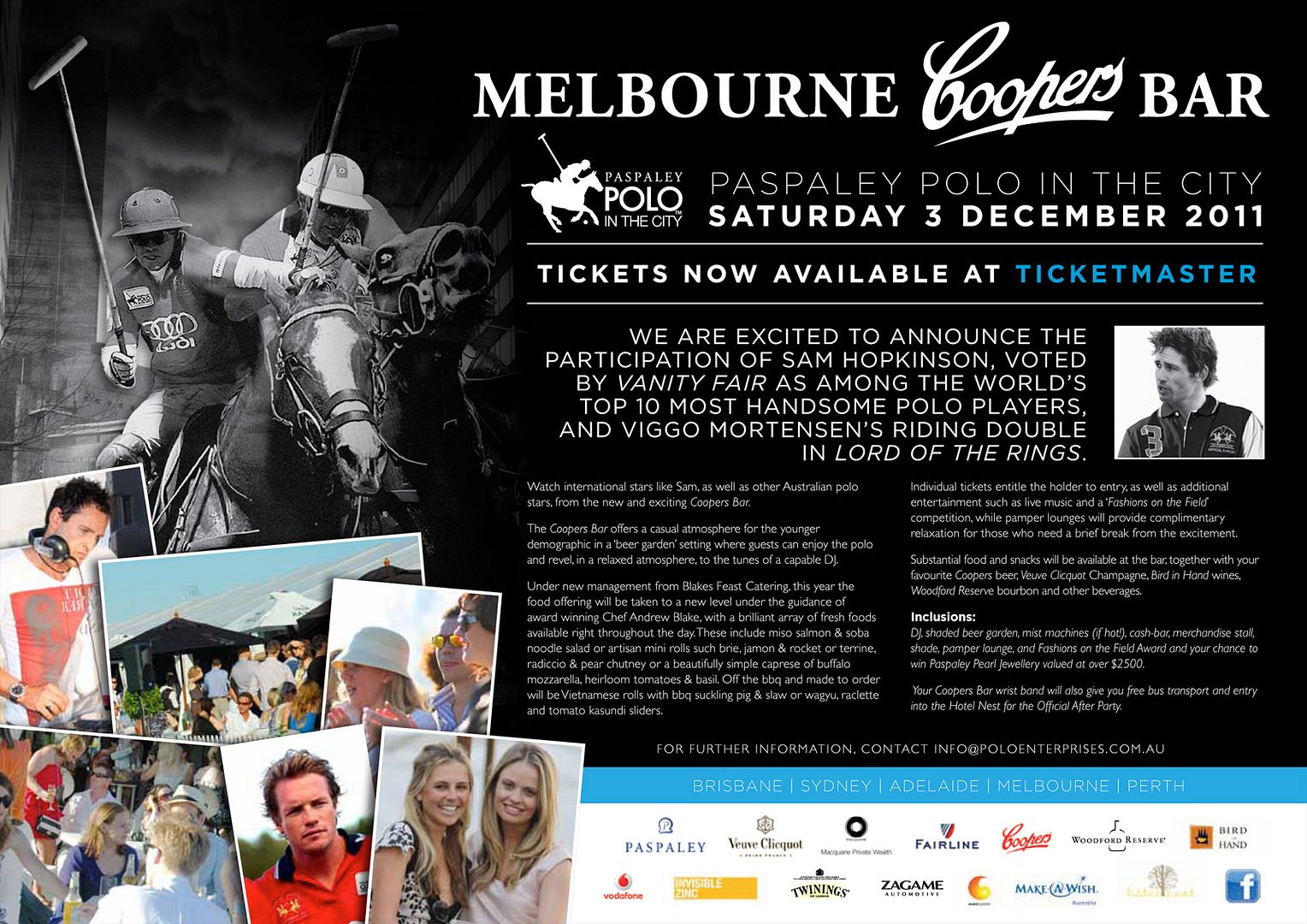 Melbourne Paspaley Polo in the City takes place at Albert Park each December. It is an opportunity to witness Australia's top polo players in action, whilst enjoying top food and drinks within the marquees.
All those who purchase their Coopers Bar tickets prior Friday 18 November 2011 have the chance to win:

• Reserved seating in the Coopers Bar for 4 people
• Meet Sam Hopkinson
• Priority pass to the Nutrimetics Pamper Lounge

• Double pass to Warhorse, the new Stephen Spielberg Movie due for release on 26 December
• $75 voucher for food at the Coopers Bar
• Coopers merchandise and your choice of 6 Coopers Beers
• Paspaley Polo in the City gift pack valued at $373, comprising of a
silk Polo en la Ciudad tie and cufflink set, as well as 2 official Paspaley Polo in the City cap.
To purchase tickets and enter the draw to win your own VIP package at Paspaley Polo in the City click HERE!